Panels and Pages #5 | RH Quilantang interview
Panels and Pages #5 | RH Quilantang interview
Sep 18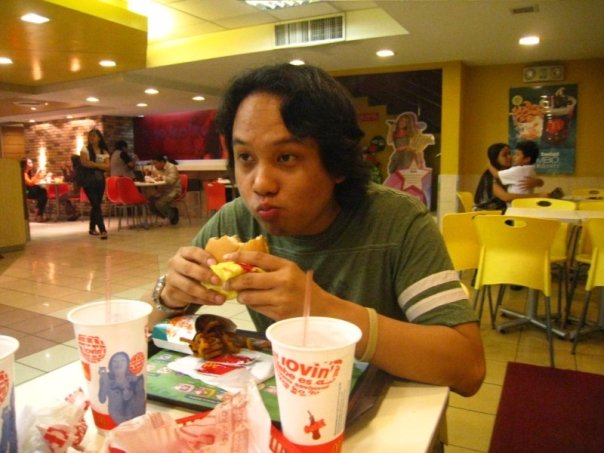 Each time you visit my blog, you see this guy's artwork. Seriously. No kidding!… Yes, you got it! He designed my "beyond awesome" Planet Markus blog banner. Lets all meet artist extra-ordinaire RH Quilantang as we discuss about Goodbye Rubbit, Manila Man, Francis M, "banigs" and everything else in between!
Mark Rosario: Congratulations on your first comic book, RH! I heard Goodbye Rubbit was well-received at the MCC. How does it feel?
RH Quilantang:  It feels great!
MR:  Ooookay. I'm sure it was. That's just, well, great! Hahah.. Anyway, you gave the Goodbye Rubbit issues for free, right? What's the idea behind that?
RHQ: It was part of my marketing strategy. Hehehe.
MR: Story-wise and art-wise, I find your book to be very unique compared with everything else out there. Could you tell us a bit about what inspired you to write and draw the story?
RHQ: The idea for the story came up when I was walking from Makati to Boni. My ex just broke up with me then so I just felt like walking. The words "Goodbye" kept ringing in my head and it felt like it was going to drive me insane. So I had to do something good out of that bad experience. Art-wise, I chose that style because in my opinion, I think the inner child within an adult is the easiest part to reach out to.
MR: So this comic book was really that personal for you, huh?
RHQ: Yes, it is. Making Goodbye Rubbit was really a struggle worth taking for me.
MR: You left your email address at the back page. Did some readers give you some feedback about it? Any comments you'd like to share, so far?
RHQ: Honestly, I just got 5 or 6 emails about GR. The feedbacks were really touching and surprising. Surprising in a way that for each of those people, they felt they connected to a certain line or phrase from the story… like "Everybody keeps walking" or "This is all I have…" It feels great knowing that.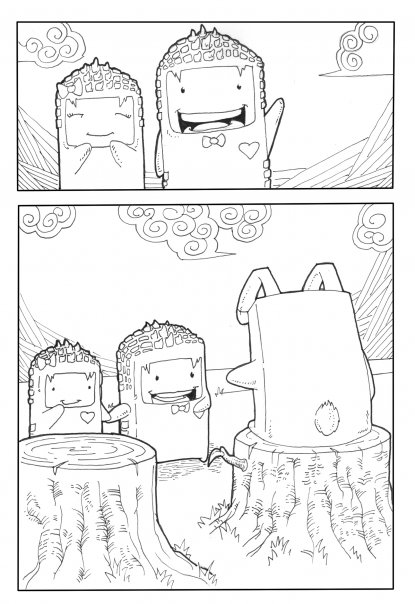 MR: What's up with the cutesy pillow-ish characters? How did you come up with those designs?
RHQ: There was this instance that my nephew and my niece were around when I was designing the characters for Goodbye Rubbit. They just watch me draw and just stare at the characters I make. I stop only when I hear them say "aaaw cute". It pays to have those buggers around hehehe.
MR: Your "banig" lines have really become your personal trademark now. You've told me once that its "therapeutic" for you. What do you exactly mean? Haha!
RHQ: There is this constant pressure to make your artwork really impressive and sometimes it's just stressful to even think about it. When I begin to make those "banigs" my mind seems to wander off and my brain goes into hibernation. So when you see those "banigs", that's me relaxing. Hehehe.
MR: So after Goodbye Rubbit, what's next?
RHQ: Porkypine Rood and Manila Man#1.
MR: That's exciting! What can we look forward to for those two titles?
RHQ: Well for Porkypine Rood, you'll see our little hero Rubbit once again. I'm planning to release Manila Man next year, 2010.
MR: Manila Man seems to be another unique character for a superhero. I mean he's not even wearing spandex! I love the idea of the barong.. Hahah.. And I love the two-page origin on Bayan Knights #2. I'd say the "walang kwentang kwintas na tansan" totally won me over.
RHQ: Thanks! I'd have to thank Francis Magalona for the inspiration.
MR: Ah, so you mean Manila Man was inspired by the Man from Manila?.. That's cool.
RHQ: Yes. The design for Manila Man came first. "Man from Manila" was playing when I was thinking of a cool name. "Kaleidoscope World" was the inspiration for Manila Man's Bandana… You know, it helps him see "every color and every hue" hehehe. And the Barong… Well, I don't know where I got that, it just popped out of my mind.
MR: Very interesting! Good luck to you and your upcoming projects then, RH… And hey, thank you for your time!
RHQ: Salamatz \m/
MR: Okay, folks so there you have him - the Rubbit guy himself! Hahah.. But as we end this interview, let me post a few more of his works just to let you see how awesome and how flexible this artist can be. Ready?.. Here goes! Ciao for now then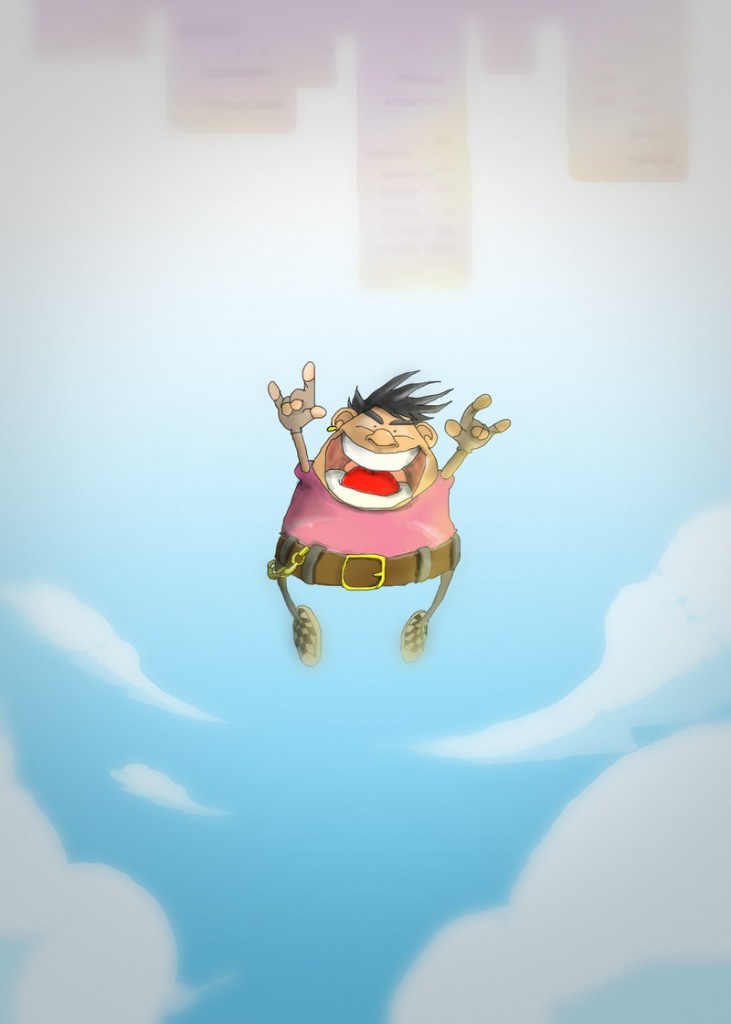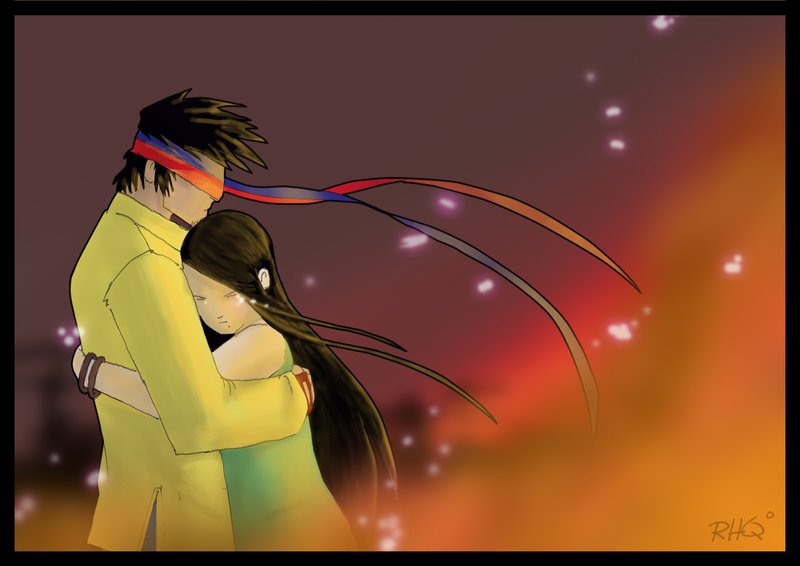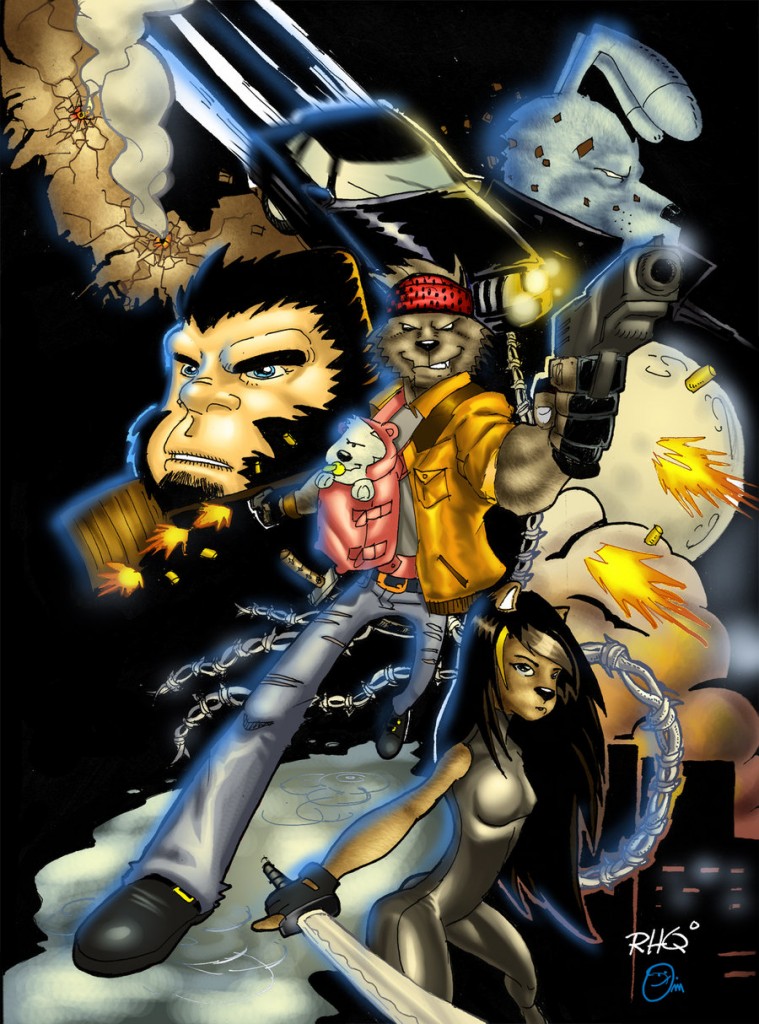 * RH Quilantang photo courtesy of Renie Palo / All artworks courtesy of RH Quilantang