I Married A Power Ranger (Video)
Jun 25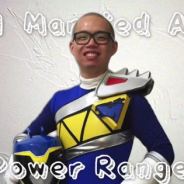 Former Sponge Cola drummer Chris Cantada's YouTube channel Chris Cantada Force always comes up with interesting stuff. Several months ago, he gave us a teaser of Mythos an upcoming online sentai series (the first in the Philippines!) which, according to him, will be released within the year. Also , I loved that crossover thingie he did with Alodia Gosiengfiao who played Big Hero 6's...
Tom Holland Shows Us His Spider-Man Moves
Jun 24
The internet recently exploded with the news that young English actor Tom Holland has officially scored the much-coveted role of Spider-Man for the upcoming Sony-Marvel helmed films (beginning with Captain America: Civil War). Reactions from fans were - as always - diverse with some loving the choice, while others are a bit more skeptical about the casting. Personally, I don't...