Adventure Time - Mc Donalds Happy Meal Toys
Feb 09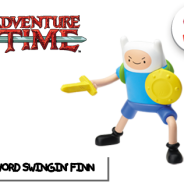 "Adventure Time, come on grab your friends. We're going to a nearby McDo branch!" Yes, Finn and the gang are finally invading the Mc Donalds' Happy Meal box. Looking forward to grabbing the figures soon. Sword Swingin' Finn and Bendable Jake look awesome but my friend Rasel told me Channel Changin' BMO is also cool. Photos courtesy of the offical...
Pinoy Comic Book Artists Pay Tribute to the Fallen 44
Feb 02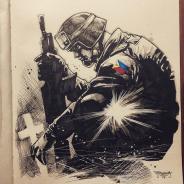 44 cops from the Special Action Forces (SAF) of the Philippine National Police (PNP) were tragically murdered last week at Mamasapano, Maguindanao  by members of Moro Islamic Liberation Front (MILF) and Bangsamoro Islamic Freedom Fighters (BIFF).  The shocking news caused an entire nation to mourn. The slain heroes later became known as the Fallen 44. For this blog entry, I'd like to share...