Top 5 Guitar Players of Rock
Top 5 Guitar Players of Rock
Sep 23
Hello, guys! I'm opening the blog for guest posts and here goes the first one. I'll be welcoming articles from other writers as long as they're related to comics, animation, movies, music, and cosplay, among others.  Those interested can get in touch with me via [email protected].
For now, let's welcome Jesse Burns of Melbourne School of Music! Thanks, Jesse, for the awesome write-up!
= = = = = = = = = = = = = = = = = = = = = = = = = = = = = = = = = =
With many great guitar players out there, coming up with my own "top 5 guitarists" list was never easy. In fact, it proved to be a big challenge but I'm glad I finally gave it a shot.
Whether your heroes are included in this list or not, I'm pretty confident you will agree that these five shredders are phenomenally talented in their own rights. In fact, it can be safely said that each of them have made their own mark in music history and have left distinct trails for others to follow.
So without further delay, allow me to present my favorite axe players in rock!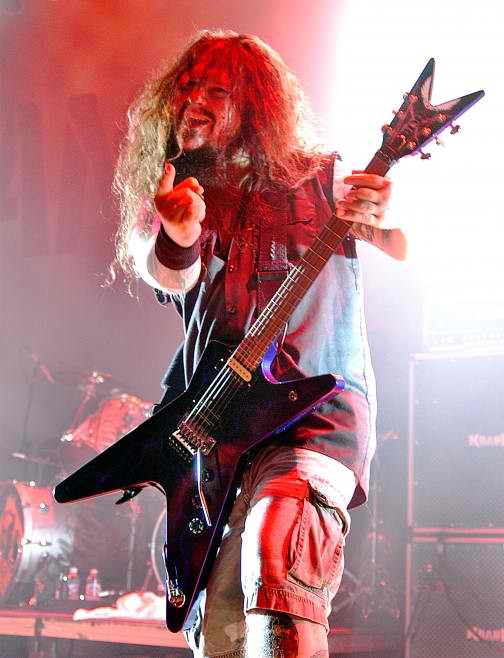 5. Dimebag Darrell
Darrell Lance Abbott (or more popularly known as "Dimebag") made a name for himself by playing lead guitars for groove metal band Pantera. Some of his finest works include his riffs and solos on songs such as "Cowboys From Hell" (from the album of the same title), "Cemetery Gates" (also from CFH), "Walk" (Vulgar Display of Power), "Becoming" (Far Beyond Driven), "Drag the Waters" (The Great Southern Trendkill) and many more.
Dimebag admits that he has been influenced by many different bands ranging from KISS and Anthrax, to Metallica and Slayer, to Van Halen and Def Leppard. He passed away December 8, 2004 when a fan gunned him on stage during a Damageplan concert.
Song/s on film: "Light Comes Out of Black" (Buffy the Vampire Slayer), "The Badge" (The Crow) and "Cemetery Gates" (Tales from the Crypt: Demon Knight)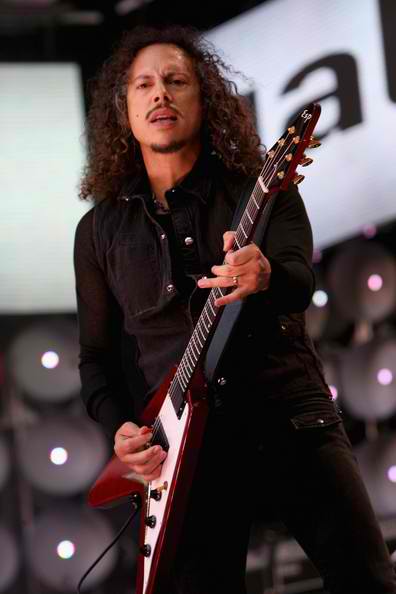 4. Kirk Hammett
A former student of guitar master Joe Satriani, Kirk Hammett was invited to join Metallica after original lead guitarist Dave Mustaine was kicked out. Hammett proved to be a valuable member of the band. Songs such as "Creeping Death" (from "Ride the Lightning"), "Master of Puppets" (the title track of their third studio record), "One" ("…And Justice for All"), "Enter Sandman" (from the best-selling black album) became signature tracks of the band that lead them to greater popularity.
Over his years as a guitarists, Hammett has sold more than 100 million records, won 9 Grammy awards and has earned a spot in the Rock and Roll Hall of Fame.
Song/s on film: "I Disappear" (Mission Impossible II)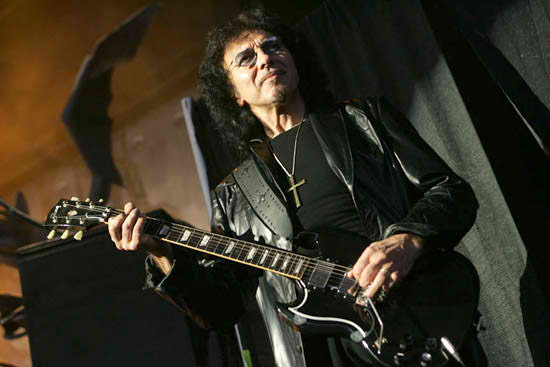 3. Tony Iommi
No list of rock guitarists will ever be complete without mentioning Tony Iommi. Besides, this is a guy recognized by many as the true "godfather of heavy metal." Iconic songs such as "Iron Man," "Paranoid," and "War Pigs" inspired (and continues to inspire) many young players to pick up the guitar.
Interestingly, he almost gave up playing after accidentally losing a couple of finger tips at work when he was 17.  Instead of quitting, he tuned the strings down to reduce finger tension. This deep, dark sound became a Black Sabbath trademark and it eventually revolutionized heavy metal music as we know it.
Song/s on film: "Iron Man" (Iron Man)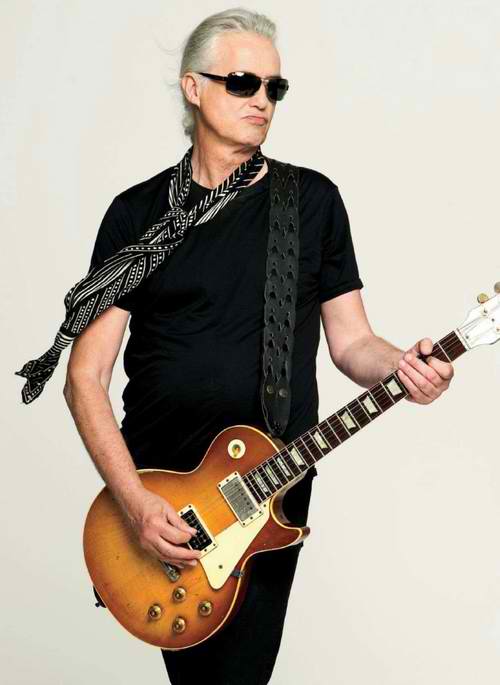 2. Jimmy Page
Compared with the other axe wielders on this list, perhaps none has ever merged influences from different genres as Jimmy Page of rock group Led Zeppelin. Listen to their records and you will hear hints of blues, jazz, reggae, and even Middle Eastern music.
He has penned some of the band's biggest hits such a "Whole Lotta Love," "The Song Remains the Same," "Black Dog," "Kashmir," and "Stairway to Heaven." It also doesn't hurt that he's an entertaining performer on stage using several guitars ranging from the double-necked Gibson EDS-1275, the Danelectro 3021, and more. He'd even use a violin bow to create strange sounds out of his guitars.
Song/s on film: "Immigrant Song" (School of Rock)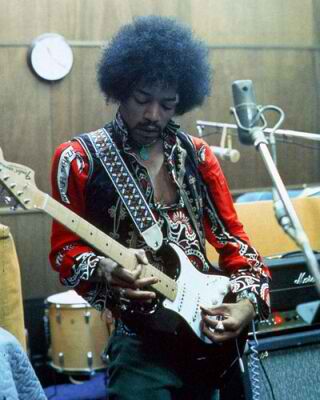 1.    Jimi Hendrix
Of course, none deserves the top spot than the legendary Jimi Hendrix. He revolutionized rock music in unexpected ways such as utilizing amp feedback and distortion to complement his guitar playing skills. Some of his best songs include "Purple Haze," "Little Wing," "Foxy Lady," and "Burning of the Midnight Lamp." Unknown to many, "All Along the Watchtower" is actually a Bob Dylan original - not a Hendrix song - but his cover became more popular.
Jimi's strong songwriting talents, brilliant use of the wah-wah pedal and innovative guitar-playing techniques made him stand out among his peers – and his work continues to influence many even in our time!
Song/s on film: Practically every song from Rainbow Bridge

Author's Bio:
Jesse Burns has been into music since he played his first guitar when he was five. His passion for it now extends to writing and is now a freelance blogger about music-related topics. He is a firm believer that taking actual guitar lessons can greatly increase the skills of an aspiring guitarist.