Posted by Markus on Jan 19th, 2009 |
6 responses
Its no secret for any comicbook enthusiast that the Philippines really has an unlimited number of great comicbook artists. Just check out some DeviantArt accounts and finding samples of what I'm saying shouldn't really be difficult at all. We really have a lot of artists who have already made it big (or has the potential to soon make it big) here and abroad. On the other hand, finding a good artist who has the capacity to write good stories at the same time can be a rare experience. Not all artist can actually do that - and that's one of the main reasons why I admire
Heubert Khan Michael
and his work.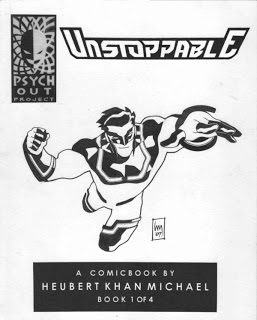 Heubert is actually the creator (writer and artist) of Unstoppable comics. This is one of the titles I got during Komikon 2008 and reading this totally caught me off my guard. I've seen the character a number of times at Hubert's DeviantArt account and I've always liked the black-and-white color scheme of the costume. Reading the actual comicbook and knowing the real story about the character, however, truly made me love the character even more.
Unstoppable #1 is actually an origin issue that leaves you with more questions than answers - and I mean that in a good way. Here's a comicbook that will leave you craving for more you'd wish the next issue would already be available tomorrow.
For example, the unexpected twist found at pages 16 and 17 on issue #1 was really very intriguing that I excitedly tried very hard to find clues at issue #2 to solve the mystery. Did i get some? Well, I guess I did but I'd have to wait for issues #3 and #4 to check if my suspicions are correct (You see, there are actually 4 issues for the 1st story arc).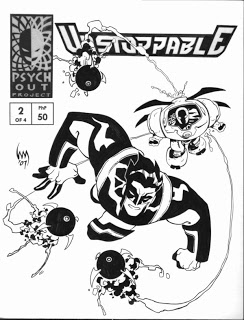 Awesome artwork, impressive story-telling, clever dialogues, a well thought-out plot plus cinematic transitions between pages and panels - I really have nothing but praises for Unstoppable comics!
As I've indicated in one of my previous blog posts, I went home from the Komikon with a bag full of indie comics. Personally, I'd say that discovering Unstoppable comics is one of the reasons why I could say that the long 5-hour trip from Dagupan to Manila was really worth it. This is definitely a must-read and I'd recommend it to anyone who would enjoy reading a good superhero comicbook.
Related Posts
Leave a Reply