New 52: The Flash #1 | Comics Review
New 52: The Flash #1 | Comics Review
Oct 06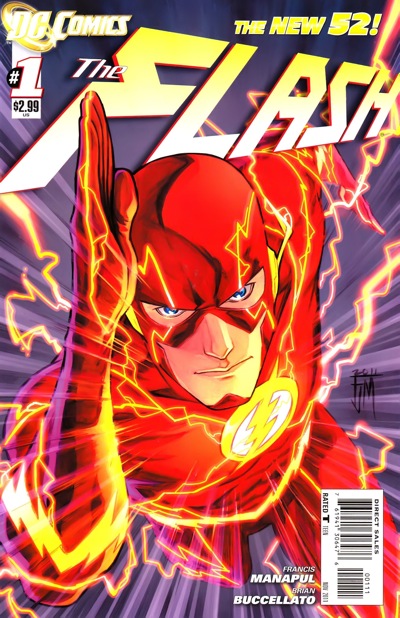 It wasn't too long yet when I first posted a Flash #1 comics review and here I am now - reviewing the same book with the exact same issue number.
Thanks to DC's New 52, we're getting another start for everyone's favorite Scarlet Speedster. And boy! I'm happy to report that I can't be more than pleased.
First off, I had high expectations for this book since I've thoroughly enjoyed Geoff Johns and Francis Manapul's run back then. This time, Johns steps back and lets Manapul and colorist Brian Buccellato take control of the writing chores. That, in itself, got me interested when I first saw it on the solicits.  I've always had faith with Manapul as an artist and I was curious to discover if he can rise with this new challenge.
Reading this issue just made me realize that artists are, first and foremost, storytellers.
Manapul and Buccellato sure know what they are doing - and they are doing it right.
Instead of giving us an origin tale, the tandem introduces us to Barry Allen's new status quo on the first page and immediately dives us straight into action on the next one. From then on, we get to see a possible love triangle, Barry's Filipino parkour buddy, and a surprising  cliffhanger that's sure to leave you wanting to read more.
It sure helps that Manapul has an uncanny ability to convey motion and emotion on every page. His speed effects are awesome to look at. The facial expressions are spot on too. On top of that, his panel work can be very creative. There's really no denying that, while the story is entertaining enough, Manapul's art is the main meat of this issue.
I'm definitely in for the ride. I'm eager to read the next issues and I'll probably order them online from ComicXHub again. This is surely one DC comic book that deserves following.
Related posts: