Posted by Mark Rosario on Sep 8th, 2009 |
3 responses
These are days I am just thankful there's Twitter! Last night, Ely Buendia just announced through his account that a new song entitled "Higante" by The Sickos Project will be aired at radio stations later at 7pm.
What's The Sickos Project you ask? That's the name of Buendia's side-project, collaboration with longtime-friend Francis Magalona. They've started recording some new songs together months before Francis M passed away. After that, Ely carried on and worked on the rest of the songs along with other collaborators. Now the first single will be officially released! I'm excited, of course.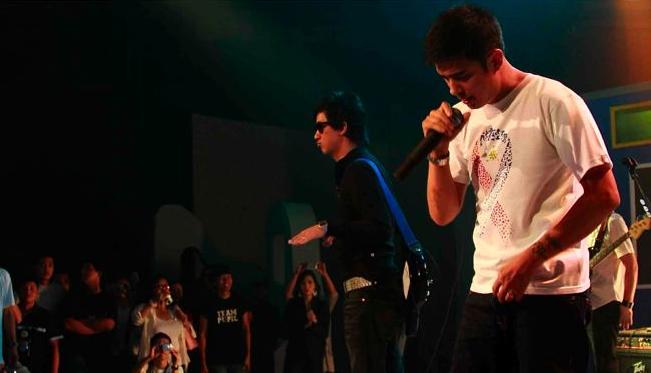 Anyway, Ely Buendia's exact tweet goes like -this:
"Tune in to your favorite radio station tomorrow at 7pm for the premiere of HIGANTE by Francism and Ely Buendia"
He also added:
"A safe bet would be the rock stations."
This isn't the first time, by the way, that these two respected artists collaborated. I think the first one was 13 years ago with the punk-alternative track "Unstrung Heroes" from Francis M's Happy Battle album.
I'm really, really looking forward to hearing the song. I'm gonna tune in tonight at NU107 through ERadioPortal.com so I could hear it.
* Photo grabbed from francismagalona.multiply.com. It was their historic last public performance together at Eat Bulaga.
UPDATE (Sep 22, 2009): They've finally released a new music video for the single. Here goes a few screen shots of that vid.
Related Posts
Leave a Reply