Bayan Knights discuss about Ben Affleck's Batman casting
Bayan Knights discuss about Ben Affleck's Batman casting
Aug 27
One of the biggest announcements (if not THE biggest) to come out from the San Diego Comic Con (held a few months ago) was that Warner Bros is a Superman-Batman film for the Man of Steel sequel.
This, of course, drove every geek wild! I saw the video and I think I can safely say every single person in the room during the announcement had goosebumps when they saw this on the screen: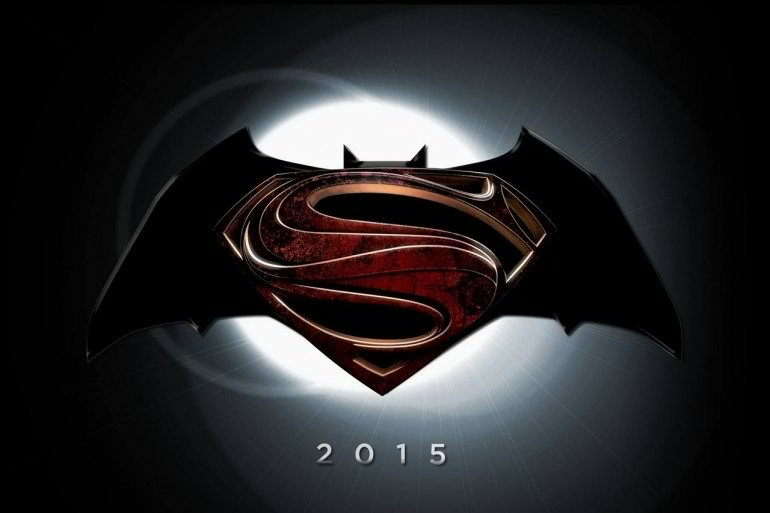 The next mystery for the fans to solve was "Who will be the new Batman in the new movie?" Christian Bale has repeatedly ruled out the possibilities of donning the bat cowl way back in the past. That's despite the rumors that he was offered $50 million to reprise the role (a rumor which Warner Bros and/or Bale does not confirm nor deny).
Last week, it was confirmed that a different actor has been cast into the role of the Dark Knight which took everyone by surprise. It has been confirmed by WB that Ben Affleck (yes, Matt Murdock himself!) will be the new Batman and (as expected) the web went ablaze with different reactions about it.
For this blog entry, I thought I should consult with my friends from the Bayan Knights and ask their opinion about the casting. These guys are not only comic book readers but creators themselves - and most of them are huge movie fans as well! So I posted something on our Facebook group and here's what some BK members have to say:
Gilbert Monsanto (Sarhento Sagrado, Leather): I think Ben should be given a shot at this. He is a man who wasn't given any freedom while doing DD. He is a man who is determined to do more now than what he had. If people listened to him more? I'd think they will succeed.
Jon Zamar (Codename: Bathala, Matanglawin): Sabi ni Kevin Smith, Affleck can play anything. Kahit daw yung Shark sa Jaws kaya ni Ben. So ito na siguro yung test.
John A.D. Sicat (Kaos): I said it once, I'll say it again: After Heath Ledger as the Joker, I wouldn't dare pass judgement on anyone until I've seen the movie. After the Nolan Trilogy, Afleck has some very big shoes to fill. I say best of luck to him.
Borgy Borgonia (Servant): Acting the part isn't difficult. My main problem is the voice. Not enough bass. Not even baritone enough. Even his Daredevil voice sounded like a wimp. Also: Screen presence. Even Keaton had more than Affleck, and he's a smaller, non-descript guy. On the plus side, he's got the height, and he can pull off the rich douchebag easily.
Rhardo Fernandez (Salakay): As what I've just posted… I can see Ben Affleck as Batman, but not as Bruce Wayne. What makes Batman an interesting character is that these two alter egos jive well.
Jay Acosta (LITO): Ever since I started bashing Ledger as the Joker and having to eat everything bad I've ever said about him, I've tried not to get my emotions carried away when someone I don't think fits the part is cast in a movie I'm looking foward to. But Ben Affleck, as the g#*&%$n Batman?!?! I really hope he pulls it off cause I'd regret not bashing him if he turns out to be worse than Clooney.
Reno Maniquis (Maskarado): Affleck is a good actor, I have no doubt if he can pull it off. What's turning me off to the DC movieverse is Zack Snyder. Man of Steel was "meh" for me. No matter how many times I try to watch it, Sucker Punch can't hold my attention. Watchmen was okay, but I wonder if I would have enjoyed it if I didn't read the graphic novel. And 300, like Sucker Punch, couldn't hold my attention long enough.
Jeffrey Benitez (Junior, Kapitan Bandila): Im really having trouble imagining Ben as Batman. Seriously. I love him as an actor… I loved his movies specifically Chasing Amy, Good Will Hunting, Armageddon, Dogma, Pearl Harbor, Man About Town, Company of Men, Argo and I am so excited about Runner Runner. And yes I LOVED him in daredevil but quite frankly he's a stiff actor. He can play Batman yes, because Batman isnt really all that hard to do but Bruce Wayne, well I really couldnt see it. but I'm hoping for the best for DC.  I want to see more of their movies. but the way their heading, they won't surpass Marvel's movie universe. they're more on the making big bucks rather than having a heart with the fanboys.
Robin Rivero (Ida): How about we let the creative team behind the production go to town with their idea and judge them, harshly if we must, afterwards? As much as it may suck, this film may turn out to be effing brilliant. We're all creators here, artists. We all take chances. How about we extend the same courtesy to others in the same field?

Personally, I have no problems with the casting. I think he has the chin for the role haha! I mean I won't mind seeing him as Batman since he has already proven that he can pull off a superhero. I am hoping he doesn't do the Bale voice though (which, although I loved the Batman trilogy, was strange and a little annoying at times). Plus I'm excited to see the new costume!
To give us a preview of sorts, Gilbert Monsanto created this edited image which is awesome. Go click it for a closer look!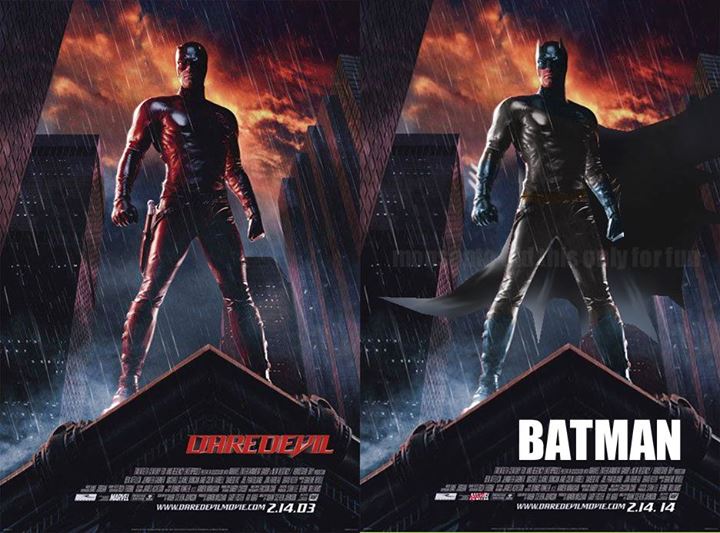 I like this idea actually! Batman should have blue and gray elements on his costume instead of solid black. Warner, pay some attention here!
How about you? How do you feel about Ben's Batman casting? Share your thoughts by sounding off in the comment section below!