Amazing Spider-Man #673 Comics Review
Amazing Spider-Man #673 Comics Review
Nov 10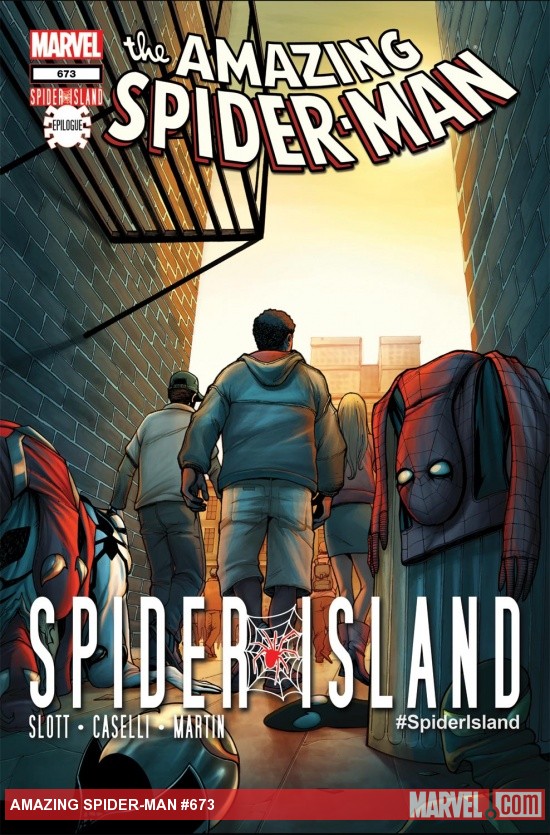 Spider Island is officially over and I only have one thing to say about it:
IT'S BEEN MASSIVE! IT'S BEEN A WILD RIDE!
Yeps, a lot of exciting things have happened and the whole Spider-verse has been seriously rocked. Jonah became the Spider Mayor, Kaine got to wear the Spidey stealth suit and much, much more.
Fans of Peter-MJ tandem will also be pleased to know that Peter and Carlie finally called it quits – and that, for two consecutive issues already, we see Peter and MJ hanging out at the last panel.
Simply said, Spider scribe Dan Slott is absolutely giving Spidey readers what they want and more.
This is a definite must-read - and I'm talking not only about this issue but the entire arc!
Related posts: