Posted by Markus on Jan 6th, 2009 |
one response
December is always a busy month for me. No, wait! Make that a "very" busy month for me. During this particular month, I have a lot of parties to help organize, events to attend, activities to MC, gigs to fill, and yep, I've got some work to do at the office on top of that. Heheheh…
Here goes some of the pictures that I got to grab from my friends (if I had my own camera, I could have taken pictures for every event I was part of. Maybe next time!Heheheh…)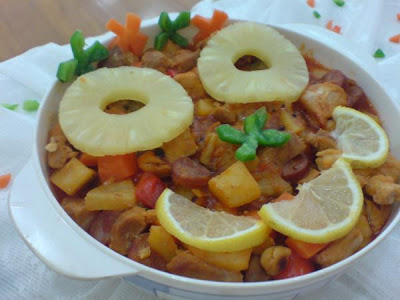 Pork Menudo
*
Aside from making a flag-based parol, me and my team mates also made this one. It was fun to cook and more fun to eat. Naks!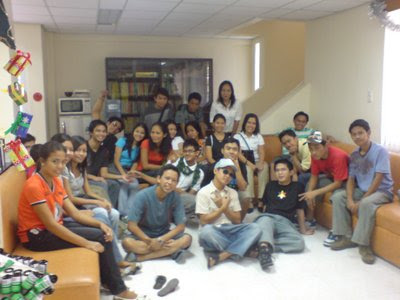 Early Birds*
A picture with those who came in early for the event. When afternoon came, the place was really filled to capacity.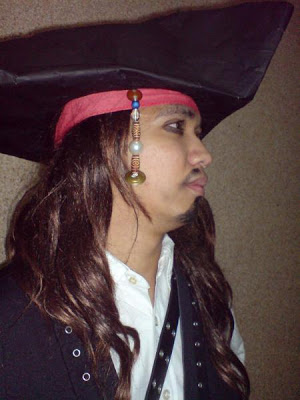 Quick, Hide The Rhum!
*
I also attended a
Kiddie-Party
themed Christmas party. I dressed up as Jack Sparrow. The fun part of it was I got to complete all important parts of the costume without having to spend any money at all. Lalaine made he a hat plus I managed to borrow everything else from the wig, to the vest, to the belts and others. Plus hey! I won "Best in Costume" this year and received 500 bucks for it. Gandang raket diba? Hahahah!!!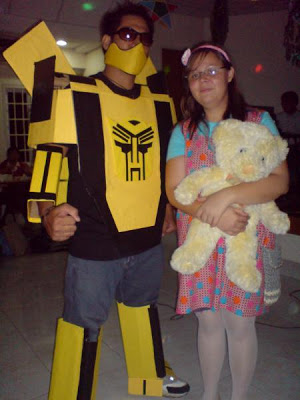 Bumble Bee and Jollibee*

Joke! Peace tayo, Lala! Hehehe… Gawa mo pa rin ako ng pirate hat next time ha? Salamat, salamat!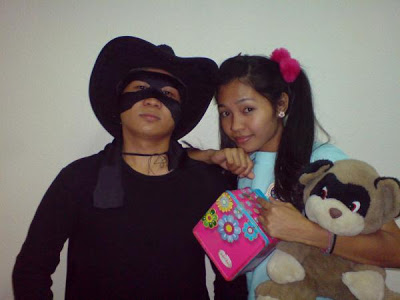 The Knight And The Damsel With A Pink Lunch Box*
Zorro and ehem, ehem.. Heheh..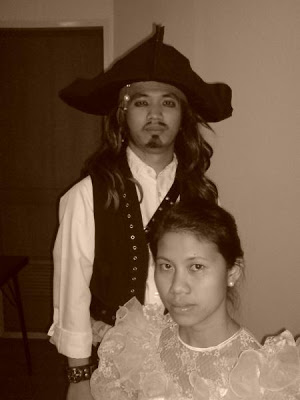 Genealogy*
Scary picture with Sahlee. Heheh.. I asked Lala to set the camera on Sepia mode so here's the result. Just one of my crazy ideas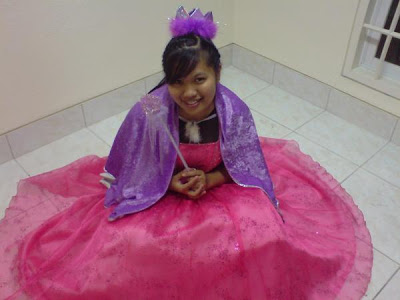 Princess Bashang
*
Bash and her magic wand. If I had my choice, she would be the Best in Costume for the girls.
Single Adults And Couple's Night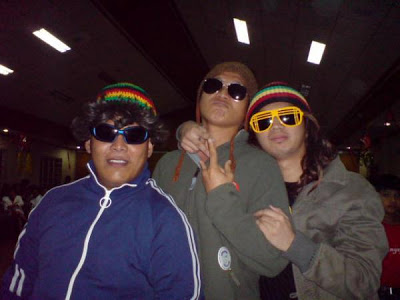 Tripping Out
*
With two of my best buddies - Angel and Rowel. I don't know. Is it just me or talagang tumataba na ako? Walastik na pisngi yan! Hahahah!!!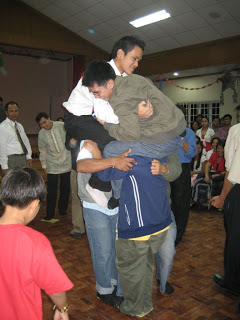 Newspaper Dance
Kelangang career-in. Mahirap ang buhay. Sayang ang prize! Nyahahah…
Arise and Shine Forth (Youth Cultural Events)
The Kid Can Rock
Too
**
My little brother, Kid, (who, by the way is taller than me) also played during the event. He played guitars, sang and even played drums for some songs. One talented kid, if you ask me

Decembers are always busy but I think that's part of the reason why it's special and why I would always look forward to it. Its fun to be part of these events - and its fun to be useful just for once! Hahahah…
*Photos courtesy of Lalaine, **These ones courtesy of Tina - thanks to you both

Related Posts
Leave a Reply