Snoop Dogg converts to Mormonism
Snoop Dogg converts to Mormonism
Apr 25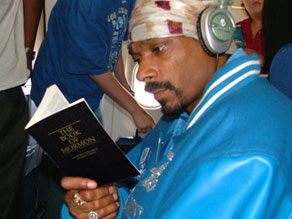 Rapper Snoop Dogg says he "can't get enough of the Book of Mormon."
Surprising? Yes, it is! Read the full story here.
But wait! Here's a little instruction before you proceed: after reading the article, don't forget to scroll below and read what's above terms of service, okay?
Plus: here's another link that you might find helpful (amazing skills with the photoshop, don't you think?).