Posted by Markus on Nov 4th, 2008 |
2 responses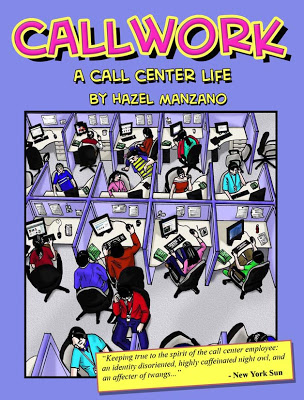 As
Komikon 2008
approaches, let me recommend this book to those who plan to attend the event.

Callwork originally appeared in the pages of the Manila Bulletin each Sunday. Now, I'm really happy that Hazel - the creator and a good friend - was able to print a book version of the strips.


This looks like a perfect Christmas gift for those that work for call centers so you better get your copies now if you still haven't decided what to give out as gifts yet.
Aside from the Komikon, Callwork can also be found in Comic Odyssey (Robinson's Galleria) and will soon be available in National Bookstore.
Related Posts
Leave a Reply