Posted by Markus on Jun 24th, 2009 |
6 responses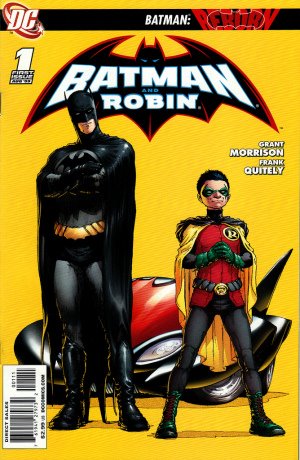 "This is it. Batman and Robin. Together again for for the first time."
The new Batman (Dick Grayson) tells that to the new Robin (Damian Wayne) who wants to be the Batman himself.
I've enjoyed watching the recent Batman films. I've also loved watching Robin lead his own group of heroes at Teen Titans animated series (although I'm not pretty sure if we're talking about the same Robin here hahah!). But seeing them both in action - the Dynamic Duo - side-by-side once again as they fight crime in Gotham City in Batman and Robin #1 is just really something else.

Purely nostalgic - yes, you can call it that. Fact is, this takes me back to the time when I was a kid in the 80's enjoying the old Adam West and Burt Ward TV show reruns. This comic book has that feel. I believe it's not only with the old-school looking costumes but even more, because of the way artist Frank Quitely draws explosions and sound effects together. That's something some artists would never attempt these days because they think it might look uncool. Well, think again!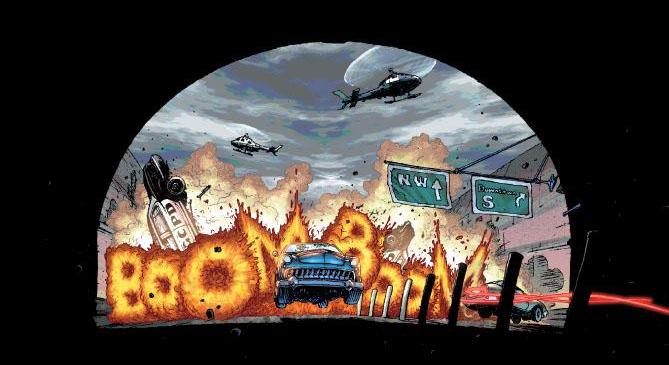 Now I'd have to say Dick Grayson as the Batman is just pure fun. You can count on him that he's not the serious type as Bruce Wayne is. His sense of humor just works, especially that part when he tricked Mr. Toad to tell the truth. I was really laughing-out-loud when I read that part.
Damian Wayne, on the other hand, shows a lot of arrogance. He wants to take over as Batman himself. In one page (actually, in two pages), he tells Dick "If you're not up to it, stand aside Dick Grayson.. I could just as easily continue my father's work on my own" and in another, he says "You can have my respect if you earn it… You're not my father." Rude, no?.. Kudos to writer Grant Morrison for taking the story in that direction.  It would really be interesting to see how far this tandem would go, given their somewhat unhealthy partnership.

Before I end this review, I'd have to confess I'm not much of a genius when it comes to DC comics history. I haven't been reading Batman books for a long time now (yes, I haven't read Battle for the Cowl yet - and I have no plans of doing so) but I find this book as an exciting way to get back on the boat again, so to speak.
Its always hard to ignore a first issue - a fresh way to start on a series. It sucks to try to catch up and be required to read tons and tons of titles before you can fully grasp a certain story arc. This title just eliminates that trouble and I love this because of that. And oh! The flying batmobile and the new batcave should also be good reasons to check this title out!
I really hope to see more Batman and Robin issues from Grant and Frank -  although Grant already stated Frank will be in-and-out of the series for sometime due to other projects that he has. Anyway, here's looking forward to issue number 2! 

Related Posts
Leave a Reply