3 Tips for San Diego Comic-Con First-Timers
3 Tips for San Diego Comic-Con First-Timers
May 13
Here goes a guest post written by JetSettr's Andrew Connor. Thanks for the nice write-up, Andrew!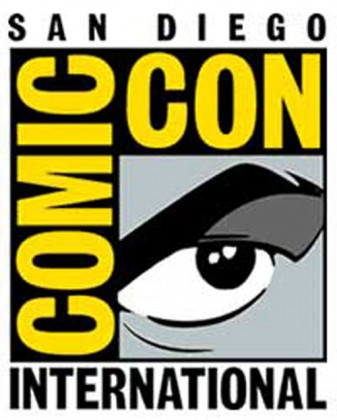 Attracting over a hundred thousand attendees each year, San Diego Comic-Con International has definitely cemented its reputation as the biggest pop culture convention in the world.
This year, it's a safe bet to expect the event to be even bigger. The San Diego Convention Center (located at 111 West Harbor Drive, San Diego, California) will surely be filled to capacity during this four-day geek fest!
If you are a first time SDCC goer, here are some important tips you should keep in check:
One thing you need to know beforehand is that the venue for the event is really huge and so you will have to walk a lot as you check out various booths and panels. Wearing the right clothing and footwear is crucial if you want to make the most of the convention. If you are planning to cosplay, ensure that it allows you to move (and take a piss) without much difficulty.
Secure Your Valuables
Yes, SDCC is a great place to meet your favorite comic creators and even stumble on popular celebrities. It is, however, a fact that one of the keys towards enjoying the event to the fullest is to safeguard your belongings at all times. Keep an eye on your valuables and never leave them anywhere – even for a few minutes. As mentioned above, the place is always heavily jam-packed that's why there's always the possibility that your stuff can get stolen if you are careless.
Use a strap for your camera. Put your smartphone inside your bag. Wear a chained wallet. These are some suggestions you can consider to secure your things.
Fact: walking around the convention center can be extremely overwhelming.
You will see thousands of items that will grab your attention. It is recommended that you have a list of things to purchase in order to stay within your budget limit. Determine your priorities by doing some research. Know which comic books, action figures, video games, and other merchandise can be bought cheaper online. Look for the best deals and you'll surely have a more cost-effective experience.
And speaking of buying, preparing cash in hand is always better than using a credit card. Although many sellers accept cards, the same couldn't be said for all the booths within the convention area. Having "real" money in your wallet will make things easier for you to purchase.
Have fun attending the Comic-Con!
Author's Bio:
Andrew Connor is a travel and leisure blogger. He is currently working as a freelance travel writer and web consultant. He loves photography and literature. To secure important travel documents, he recommends that you learn more about passport case here.