Posted by Markus on Jul 25th, 2008 |
2 responses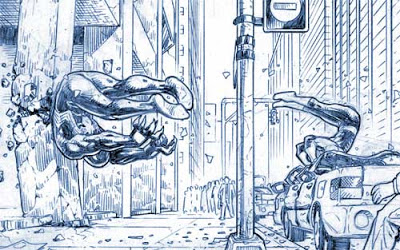 I've seen lots of Spidey versus Venom drawings but this is something that I really like a lot because of the way the artist showed the impact.
Actually, this was illustrated by an internationally-acclaimed comic book artist named Edgar Tadeo. Yes, the guy's a Filipino just in case you didn't know.
Needless to say, I think this piece really rocks! It would be great to see this on my wall. Heheheh… Or maybe see a colored version. I swear I'd use that as a desktop wallpaper for my office pc.
Anyway, great job, Ed - as usual! Heheh.. We're all looking forward to seeing more of your works in the future.
Related Posts
Leave a Reply