Posted by Mark Rosario on Jul 8th, 2009 |
8 responses
Just confirmed from Rico Blanco's multiply account that he will be coming over here in our city this coming July 31 for a concert. I'm guessing that it's the Tanduay First Five concert tour where he will be playing with Sandwich, Chicosci, Bamboo and 6 Cycle Mind.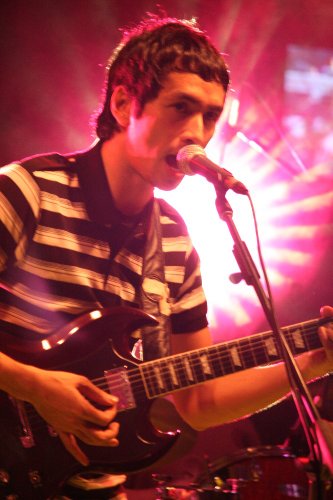 Knowing how intense Rico Blanco plays during live performances, I'm really excited to see him. This would be my first time to watch him without Rivermaya and I'm equally anxious to catch Sandwich as well - that's my all-time favorite Pinoy Band. Raimund Marasigan rocks!
As for my younger brother, well, he loves Chicosci and I'm sure he'll be thrilled to watch them too. Hhhmmm.. Sounds really fun. Can't wait for July 31. Time to mark my calendar now!

Related Posts
Leave a Reply