Posted by Markus on Jan 10th, 2009 |
4 responses
Latest - as in pinaka
-late! Hahahah! Yes, I know that it has already been almost two months ago
since the Komikon was held (it happened November 22 at the UP Bahay ng Alumni) but hey! The impact is still there and I really need to write this to somehow preserve the memories of it.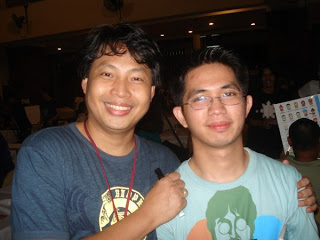 First of all, one of the coolest experiences for me was to finally meet Gilbert Monsanto.I've admired his work all my life - from way back my elementary days up to his most recent works. He's a true comics pioneer in his own right and he will always have my respect for that.
Meeting Gio Paredes, creator of Kalayaan comics, is also one of the highlights for me. Here's a guy who is really passionate about what he's doing and creates his comics out of his sheer love for the medium. I love what he does and its always amazing to see him improve in each issue he releases. For me, Kalayaan comics is one of the best independent comics in the country and considering Gio's talent and determination, I'm sure his comics will be around for a long time.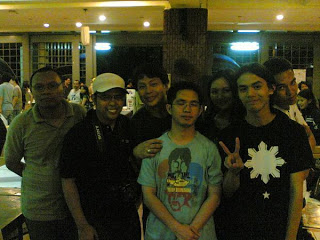 Hanging out with the rest of my fellow Bayan Knights was also pretty cool. The first issue of our little comic book project really sold well. I think we sold more than 120 copies of it and according to Gilbert, that's really "a good record for a Komikon." We were all very happy that a lot of people dropped by our booth and checked out the title. Some buyers even asked us to sign their copies and how could we decline that? It made me feel like a celebrity for at least a few hours! Hahaha!…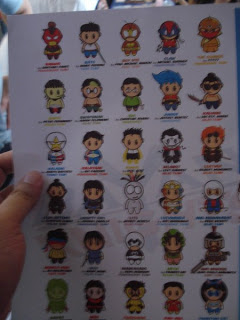 Speaking of signing, I got this special poster from Jayboy Acosta - A fellow Bayan Knight who travelled all the way from Tacloban City just to attend the event (and I thought I travelled far enough! Heheh..). I had my copy of it signed by each member who was present and I really consider this as one of the best mementos I got. Maybe I'll even have it framed in the future or something.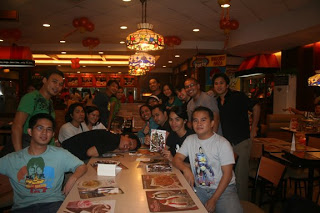 Although this was already the 4th Komikon, this was only the first time I got to attend. After all the things that happened that day, I'm sure this won't be my last

Related Posts
Leave a Reply