Posted by Markus on Mar 2nd, 2009 |
2 responses
Just spent an awesome weekend at Ilog Malino, Bolinao. I was there with my fellow-Church leaders for a 2-day Bishopric Convention (February 27 and 28, Friday and Saturday). This is actually an event that most of us look forward to each year.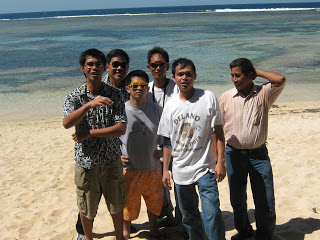 To be honest, though, I didn't feel too excited about it when I first heard that the convention will be held at Bolinao this time. I always preferred Baguio because of the nice weather but when I saw Bolinao, I had to admit it was one of those slap-on-the-face, eat-your-own-words experiences. I immediately fell in love with the place because of the relaxed atmosphere it offers. Unlike the previous time, I didn't experience any information overload maybe partly because of the white sand, cool air, nice beach and countless coconut trees. The whole day trainings we went through didn't feel like a training at all.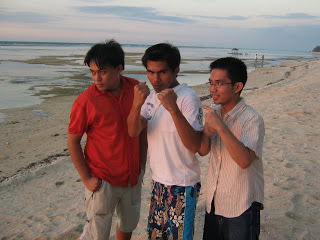 Another thing that I liked about it is that I wasn't the only young participant this time around. While the last convention was also fun, I'd say this one was much more fun on my part because I wasn't the only 20-something guy since I also had some of my closest friends with me . Its always nice to clown around and have some laughs (okay, a lot of laughs actually) during the trainings and the games. At night, we even slept on a tent and even got the chance to gaze at the stars and that's really not something I get to do on a daily basis. I'm really grateful for that.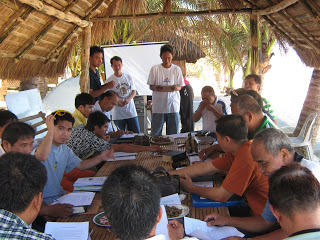 On top of that, its always nice to receive some instructions from humble leaders who are all doing their best to help us in our own responsibilities. I love my leaders and I'll always be grateful for their love and support to us as well. They are really sincere individuals who are "trying to be like Jesus" in all that they do. I feel inspired by their example and their enthusiasm in doing all the hard work that their callings require.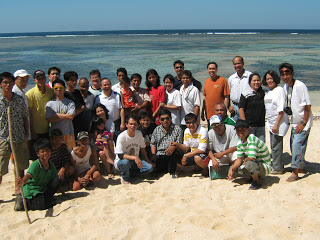 I really enjoyed this activity and I really learned a lot at the same time. Given the chance to choose, I'd surely love to come back to this place for the convention next year - if I'm still part of the team, that is:)
Related Posts
Leave a Reply