Shortlisted Interview #8: Kevin Rusty Macaraeg
Shortlisted Interview #8: Kevin Rusty Macaraeg
Apr 20
He's an artist, a bass guitarist (he plays for Deep Truth) and a street magician all rolled into one.  Even more surprising, this guy is still in his teens!
Kids of all ages, let's hear from Kevin Rusty Macaraeg as he tells us how he made it to Cebulski's *ahem* "magic (pun unintended) 34."
Mark Rosario: Tell us something about yourself.
Kevin Rusty Macaraeg: Im 19 year's old. I'm the youngest in a family of 5. I was born and raised in Pangasinan and now I live in Mandaluyong City. When I was younger, I really did not have any expectation of me pursuing a career in drawing since I sucked at it at first. I just grew to love it when a friend of mine in high school introduced me to Manga. Eventually the passion grew and it made me decide to study in college. My parents were doubtful at first but were very supportive till the end of my schooling. I just graduated from University of Santo Tomas-CFAD and now I will work as a Jr. Art Director for a company. As of now, I have no comic book projects but needless to say, my friends and I are planning to make one.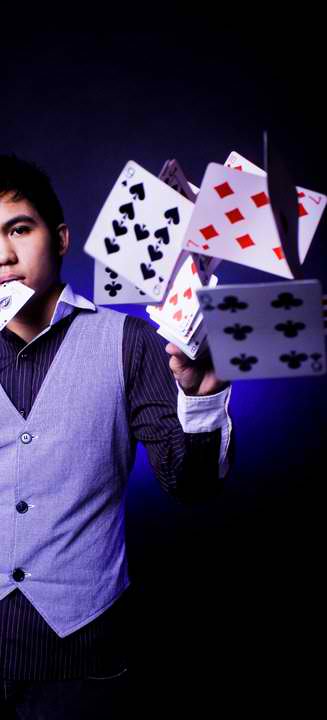 MR: What did you apply for and what made you decide to try out?
KRM: I applied as a cover artist. I honestly joined just for the heck of it. I was not expecting to be chosen since I know that there are tons of great Filipino artist out there, and the fact that it was my first time joining such a contest. Even I was surprised that I was one of the chosen few who made it, especially when the submission coincides with my final exams. (HAHA)
MR: Tell us a little about the samples you sent.
KRM: I sent five drawings specifically made only for the contest. All of them are done in my certain drawing style that some might wonder how I got in (hahaha!). One is Black Adam (from DC) I drew him as taunt. Then there's Deadpool, Iron Man, Spider-Man and Oz. It took me a week to finish all of them because I made them in full color and detail plus I had to do my final plates in between.
MR: What were you doing when you discovered you made it to the shortlist? How did you feel at the moment?
KRM: I was asleep when they called. I was so groggy, I answered the phone "uuuuh, hello… Yes speaking…Oh ok…Thanks. Bye…" I slept again after the call. The news only hit me when I woke up the second time. At first I thought it was a dream hahaha!
MR: How did the Cebulski interview go? What did he say about your work?
KRM: It was amazing. He was so kind and awesome. He said that he wanted to meet me thats why I was chosen… Hahaha! The interview was one hell of an experience
MR: I heard there's still another test from Cebulski, right? What does that mean and what are you currently doing to warm up for that?
KRM: Yes there is. It means Round 2. It also means that the shortlisted are not safe yet. Hahaha! What I have been doing since I started taking drawing seriously is practicing. For me it is the only warm up I need to do.
MR: Let's talk influences. Who are some of your heroes in the industry?
KRM: I have tons, but I would like to mention the ones who deeply inspires me as of date are Skottie Young, CreatureBox (Dave Guertin and Greg Baldwin), Xia Taptara, Melvin Calingo, Vinson Ngo (bleedman* this guy is amazing), plus a lot more.
MR: Given the chance to pick, which Marvel books/characters would you hope to do in the near future?
KRM: I'd like to do them all. HAHA! Selfishness aside, I want to do Ghost Rider and Deadpool.
MR:    Thank you for your time! Tell us where fans can find you for updates and more.
KRM: Thank you for having me. Also the thing is, I have no fans. I am the fan!

You can check me out on http://callmekitteh.deviantart.com/ (it's still undergoing construction at the moment) and https://www.facebook.com/smoothPrestidigitator.
Related posts: