Posted by Markus on Nov 10th, 2008 |
4 responses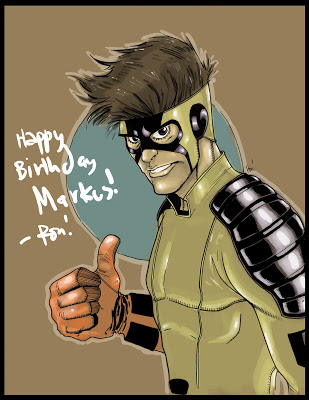 It was my birthday last Saturday and it's just today that I got to check my mails. I received this piece from one of my fellow
Bayan Knights
,
Aaron Felizmenio
. It's an artwork of my original character named
Overdrive
.
Aaron has been one of those artists on DeviantArt that I really admire. He does some awesome work and I'm glad he took the time to make this one for me. I'll make sure that I print this and frame this sometime.
Watch out cos I'm betting on this kid to be the next big thing in the comics industry just a few years from now.
Click the link and view his many other awesome works.
Thanks much, Aaron! You rock!…
Related Posts
Leave a Reply